Wolfgang Brammertz is the producer and the guitarist from
one of germanys most succsessful soulbands:

The Soulfamily

His high end professional recording studios are the
Fox Music Studios since 1990.

He has been worked and recorded
with many soul and blues musicians
from USA, UK and Germany.

So recording of guitar sounds at studio helps him to find out the best guitars for his collection.

He is collecting guitars since 1977.

Over the time he collects real vintage Fender, Gibson, Gretsch guitars of the 50' and 60' and many Zemaitis guitars.

But he's a real player, so the sound and the quality of a guitars is more important, than the look!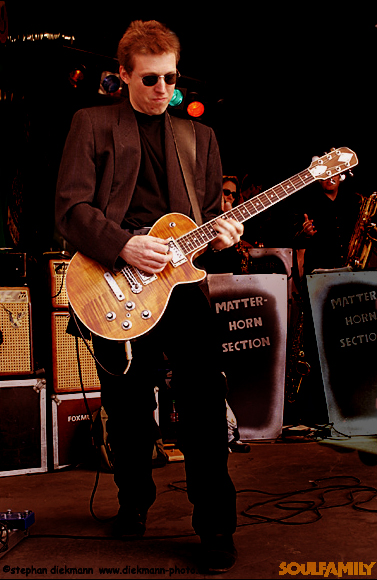 HOME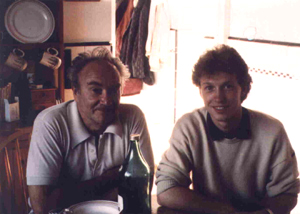 Tony and me in his kitchen, waiting for
lunch. This picture was made 1987, when
I get one of my "Mother Of Pearls"
from Tony


Wolfgang and the german band "Share" in 2000
They produced songs for the german
movie company "Senator-Film"
Look at his "Pearly" and Martin (Middle) holding Wolfgangs green 1969 Fender Thinline Tele